Sunday signalled the final day in our Discovery 100 celebrations in Dundee, but we still had plenty of time to welcome more visitors onboard the ship.
The first groups to arrive were the Dundee Sea Cadets. It was a real privilege to welcome them to RRS Discovery and was an amazing sight to see them stood in formation alongside the ship (pictured below - Sea Cadets on the dock in front of RRS Discovery and Third Officer Rachel Astell showing the cadets the ships polar survival equipment). They were then followed by the final group of visitors, local scouts. We've been reliably informed that the scouts asked the most questions out of any of our visitors!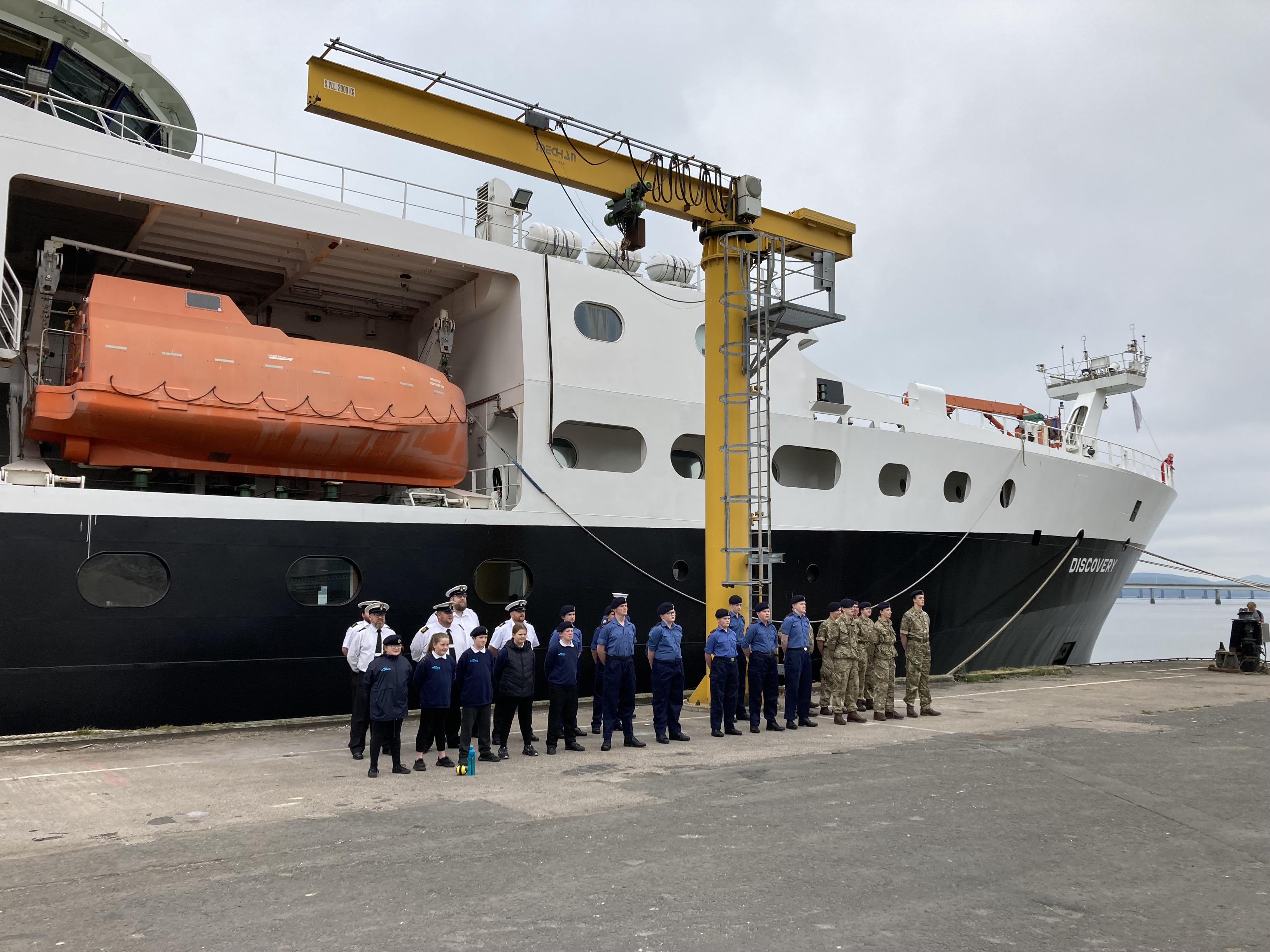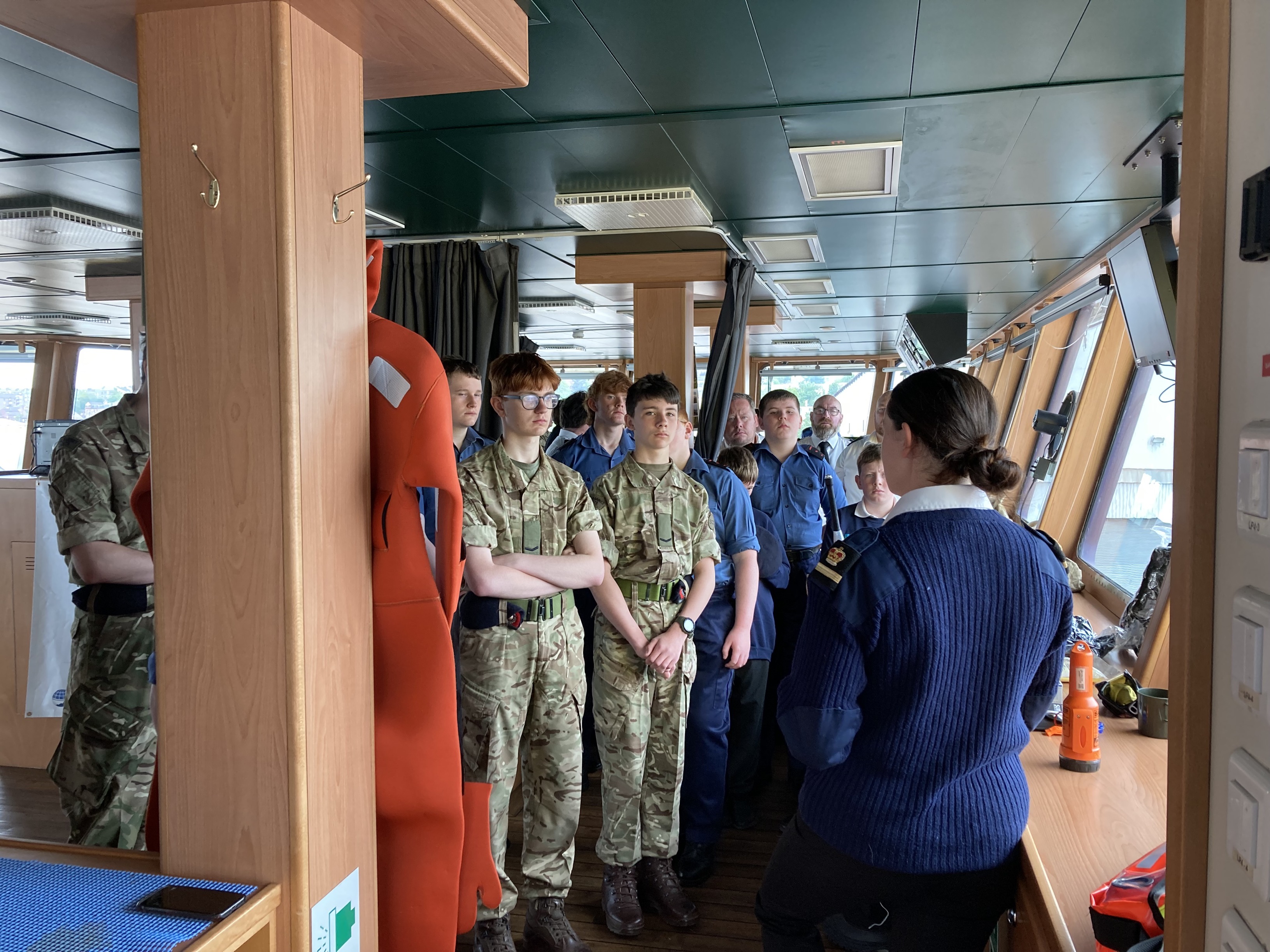 And that was a wrap on our Discovery 100 celebrations onboard the modern version of Discovery - but we weren't finished there. The NOC team then made the quick trip back to Scott's Discovery to take one final look at the 100-year-old ship and were treated to a behind the scenes visit down into the drydock (pictured below).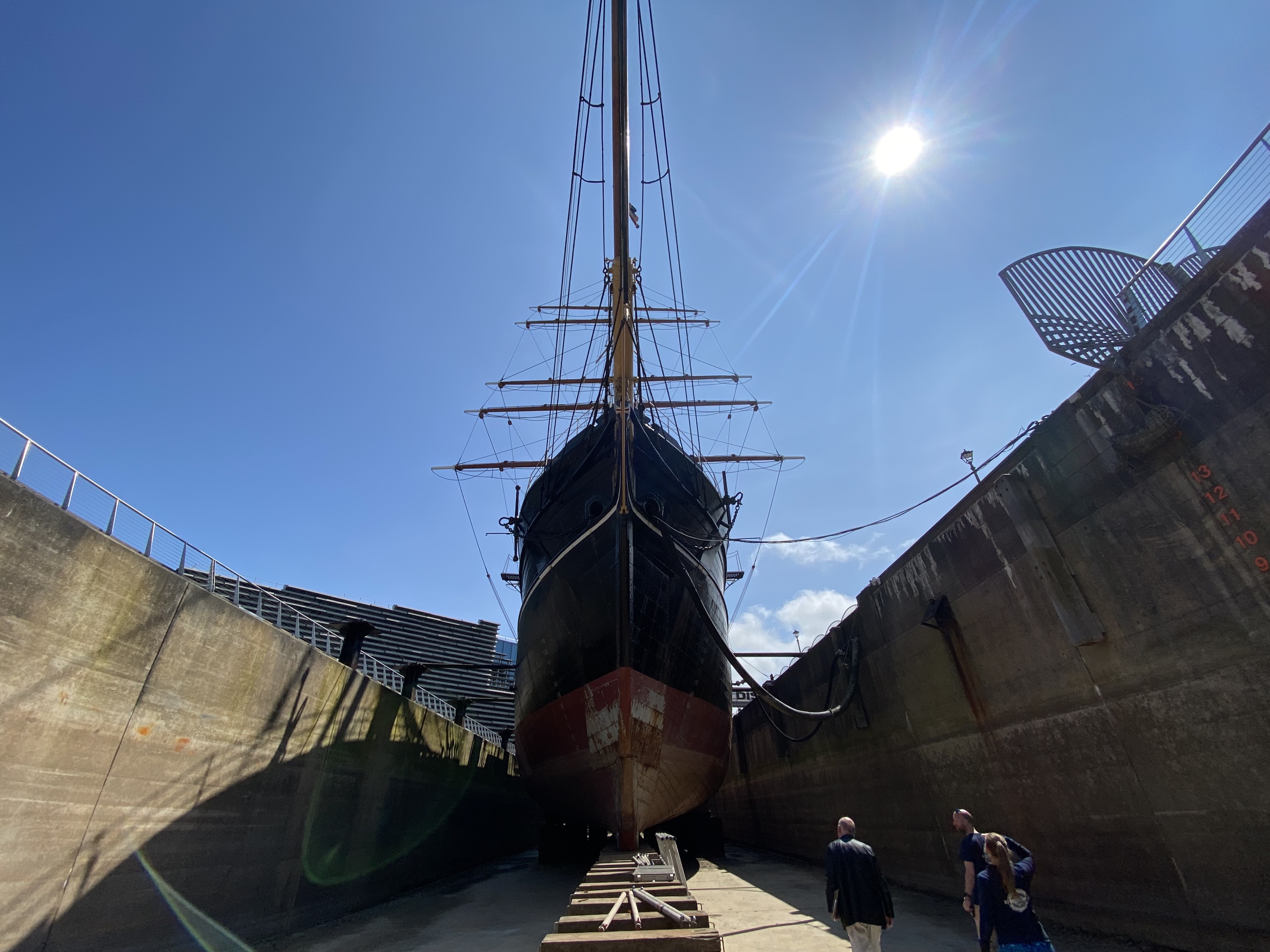 The final task of our visit to Dundee was to film a video comparing old and new with NOC's Professor Richard Lampitt and Discovery Point's Ali Gellatly (pictured below). After some scouting we managed to secure a filming location onboard Discovery. Keep an eye on our YouTube channel in the near future to see how the conversation went.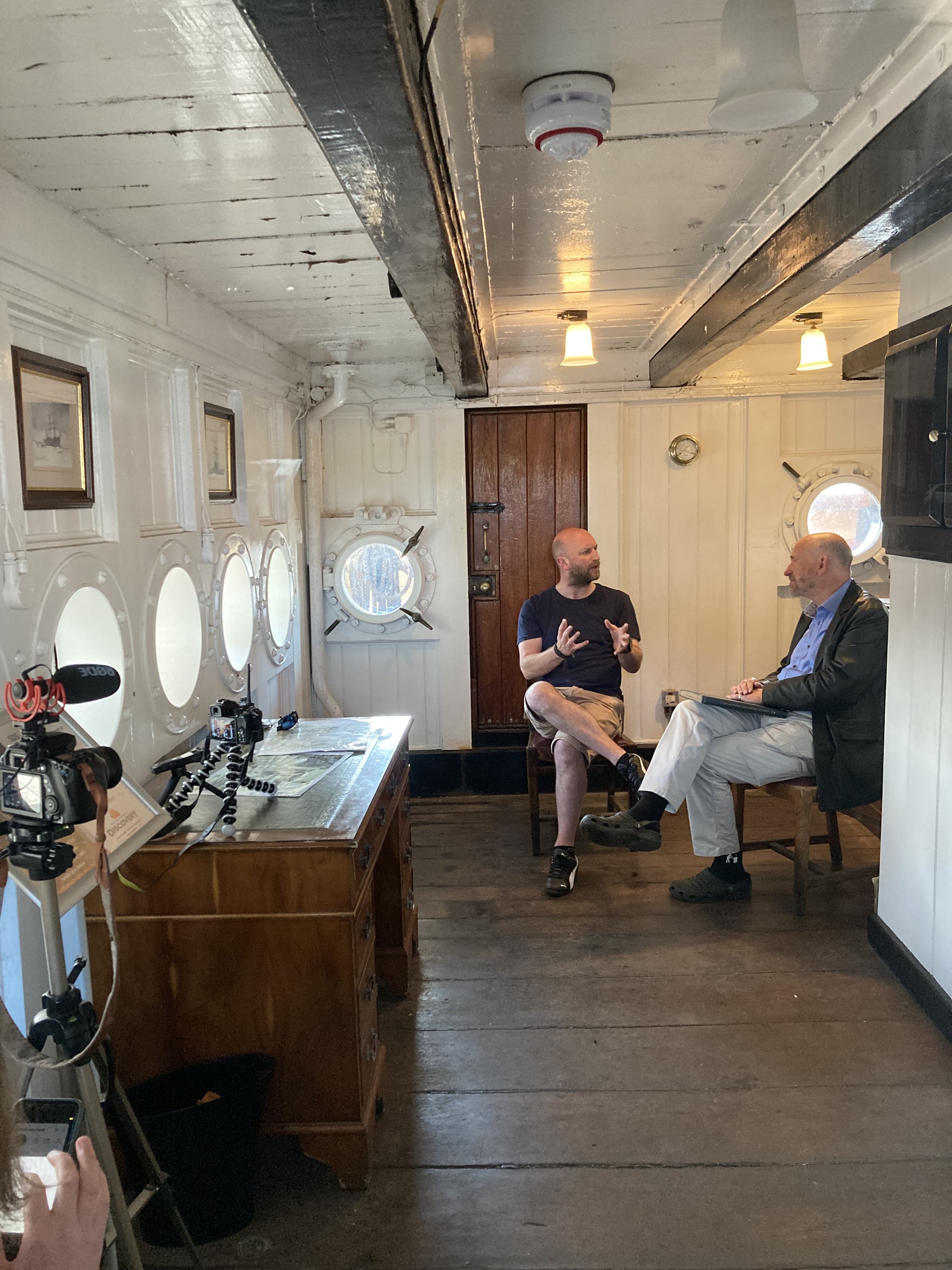 Then it was time to reflect on the last few days - it's certainly been a whirlwind week! A huge thank you need to go to the crew of RRS Discovery, without them none of this would have been possible. Allowing so many people on a working research ship is a big undertaking and every single one of the crew were fully onboard (pardon the pun) with the whole endeavour and were all fantastic. Secondly, the staff at Discovery Point were also instrumental in putting the logistics together for the tours and the support they showed us during the week was really appreciated.
Finally, thank you to every visitor who had the opportunity to visit RRS Discovery. We hope everyone enjoyed their visit and came off knowing more about oceanography, ships and how marine expeditions are carried out and their importance.
Over and out!